We Help You Through Design and Construction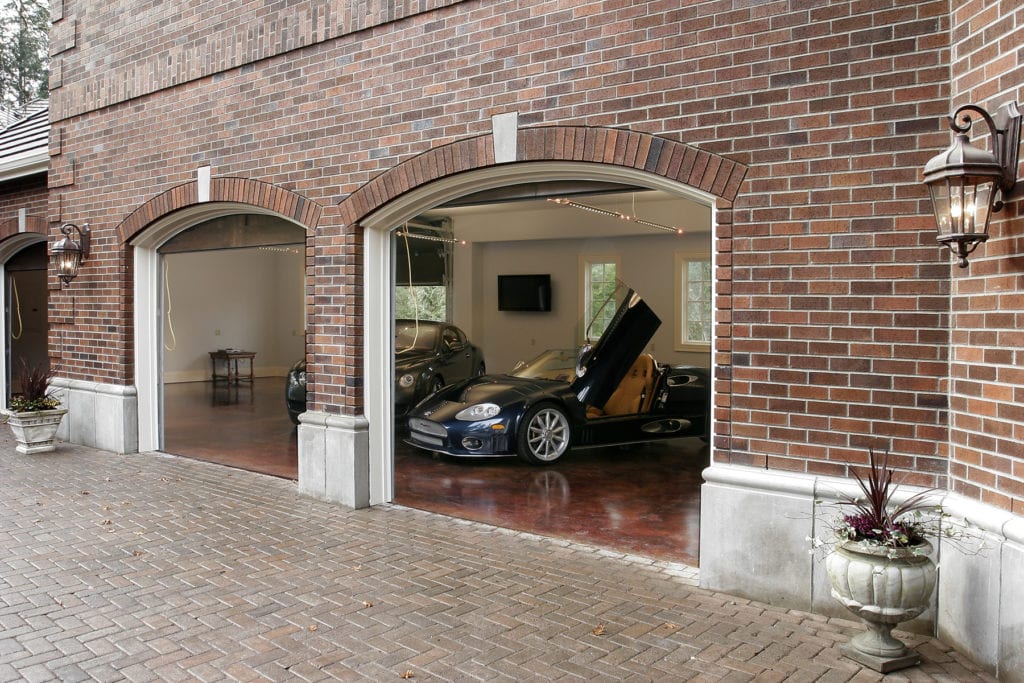 It may be a cliche, but that doesn't mean it isn't true: Location matters when it comes to real estate. So if you've found a home in the perfect neighborhood, but it doesn't quite fit your lifestyle, you might want to consider a luxury home remodel at the very start. Or maybe it's just time for a complete upgrade to your current Portland home so you can keep the same schools, shopping, and entertainment options.
Our design-build team has been working with Portland residents for more than three decades, providing not only the most luxurious whole-home remodels, but also kitchen remodels, luxury bathroom renovations, home additions, and custom home builds.
Portland Luxury Home Remodelers
They aren't making any more land, as they say. If you're looking for a truly custom-made home in Portland, why not look at your existing house? Updating the windows, Kitchen, or even the entry can give your home an immediate facelift and improved curb appeal.
On the interior, Metke Remodeling will give you the floor plan you desire. It could be an open-concept kitchen with top-of-the-line appliances, a master bedroom with an elegant en suite bathroom, or a family room with all of your entertainment media built right into the walls. We can even turn your old mudroom into a laundry room complete with a dog-washing station.
We also give your outdoor living area an upgrade. A four-season kitchen or seating area (complete with heat lamps), upgraded decks or patios, or lighting along the edge of your landscaping to highlight your garden can all be yours with Metke Luxury Remodeling in Portland.
Luxury Home Builders in Portland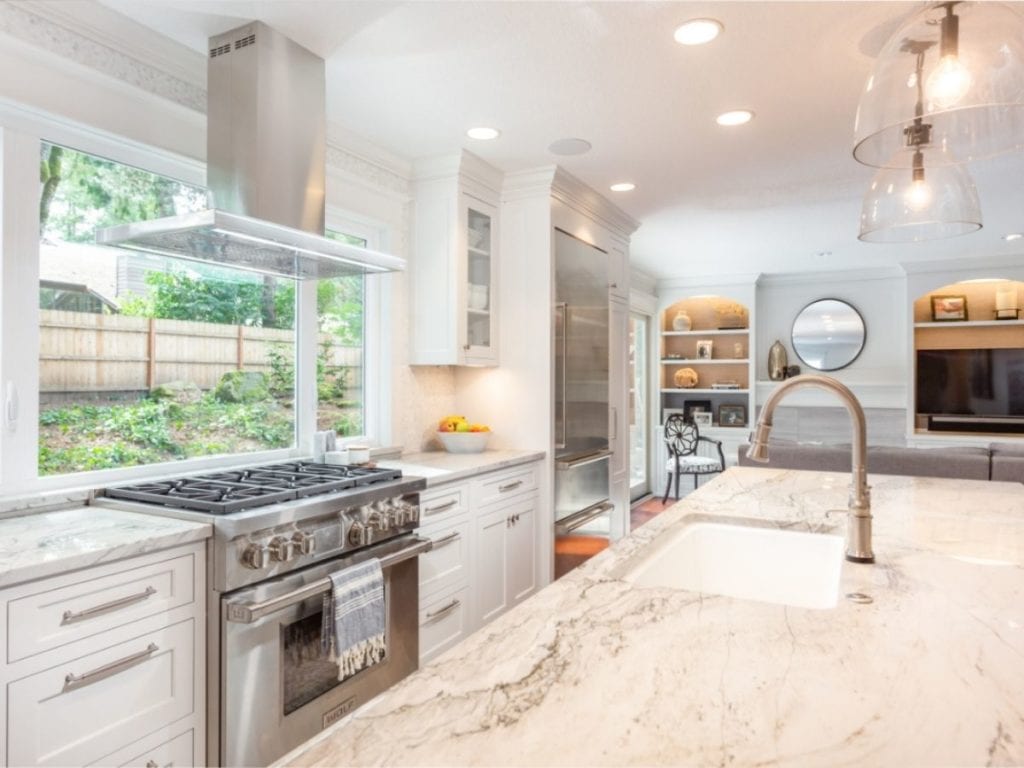 There is so much more to think about when building a house as opposed to remodeling an existing home. You are starting from scratch and building your own customized home. With so much to consider and plan, you want to work with the same professionals throughout the process.
The Design-Build team at Metke Remodeling allows you to do just that. From the initial consultations to the final walkthrough, you'll be working with the same team throughout. Not only will this streamline the process, but there will also be fewer miscommunications, missed deadlines, and can even save money on the overall cost.
With other builders, you may have to deal with a salesperson, then a designer, then the general contractors, or even subcontractors. Talk about headaches! With Metke Luxury Homes, you'll be working with the same team – let us worry about the vendors, materials, craftsmen, and others that will make your house the home you've always wanted.
Our goal is to provide our Portland residents with the most luxurious custom homes. Having been in business for over 34 years, building, remodeling, and adding to homes, we are experts at listening to our clients and creating the home of their dreams.
When you work with our professional designers and contractors, we can guarantee that your home will look amazing! Trust our team of remodeling contractors with your custom home, and you will be amazed by the results. (And your neighbors, friends, and family might even be a little jealous.)
Luxury Kitchen Remodels Portland, OR
The design of a kitchen is fundamental in creating a smooth direction of movement. Working with our design-build team, we will help you to achieve the best possible design that fits your vision. Our team of experienced and professional luxury kitchen remodeling contractors and designers will work with you through every aspect of your kitchen remodel.
During our initial consultation with you, we will go over the layout of the kitchen and where you would like everything located. The best part about having Metke Remodeling and Luxury Homes remodel your kitchen is that you do not have to worry about trivial matters.
We know how big the opening needs to be for the fridge or what the clearance for the stove fan needs to be. We also understand how a kitchen needs to flow for both everyday use and when it's time for holiday entertaining. The kitchen is the heart of the home, let Metke Remodeling fill it with joy.
Luxury Bath and Master Bathroom Remodel in Portland
We know you have many options when it comes to remodeling contractors in Portland. We also know when that choice is Metke Remodeling & Luxury Homes, you're getting a whole lot more than just a renovation. Our design-build team will not only create the retreat of your dreams with the highest quality craftsmanship, but we'll also welcome you and your family as lifelong friends.
Our dedication to knowing and understanding what you're looking for in a remodel helps us build lasting relationships. It also allows us to go above and beyond your expectations. We have a team of the best home remodeling contractors in Portland, and we guarantee to provide you with the bathroom of your dreams!
Luxury Home Additions in Portland
As we said before, if you've found the perfect location for your family, you don't want to let it go. Even if your family grows! Whether you're welcoming a new addition to the family or want to build a self-contained living area for an aging parent, Metke Remodeling will give you the space your family needs and make it look like it's always been there.
Even if it's an addition for a "man cave," our Design-Build teams will ensure the new square footage fits seamlessly into the rest of the home. We can build up or out and incorporate a new outdoor living space as well so you can throw the perfect garden party in the spring or family reunion in the Summer.
You love living in your Portland Neighborhood, but you don't necessarily love the way your home is currently fitting your lifestyle. Set up a consultation with Metke Remodeling & Luxury Homes and tell us what your dreams are. Then let our team design, build, and bring those dreams to life.