Starting as a custom woodworking shop specializing in interior finish carpentry, Metke Remodeling and Luxury Homes has grown into an award-winning design-build firm specializing in building beautiful homes and long-lasting friendships. During over three decades of operation, we've always held true to our mission statement:
We enhance people's lives through the transformation of their homes.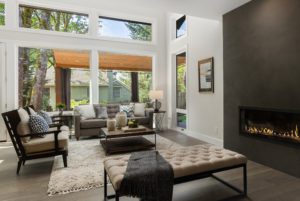 Metke Remodeling & Luxury Homes Values
We provide the highest quality remodeling, design, and home building services in the Portland area. We elevate the art of the home, focus on exceeding our client's expectations, and value all team members and what they bring to every job. We feel excellence is a byproduct of creating an atmosphere of respect for our employees, our clients, and our work.
Respect, Excellence, Accountability, and Teamwork are the values Metke Remodeling holds dear, the pillars of our company. Through constant communication, transparency, and commitment to our client's vision, we're able to deliver exactly what we promise. Every client and every job receives the same care, from the initial conversation to the final walk-through.
We believe it begins with Respect, for our client's dreams, the efforts of our employees, and the services we provide. Home is where the heart is, so why not make it the way you want it? We encourage each other, elevate each other's skills, empower our employees to learn, and celebrate ALL of our successes.
In order to provide Excellence in everything we do, we take the time to educate our clients and ourselves on the newest trends in the industry. A lifelong love of learning not only empowers us to become more innovative but also allows us to be more creative. What we've learned during the past 32 plus years serves us well going forward.
Metke Culture
As the remodeling experts in the Portland, OR, area, we're proud to take responsibility for everything we do. We do what we say we're going to do, both to our clients and our coworkers, and hold ourselves Accountable. Through transparency, communication, and honesty, surprises are kept to a minimum. On those rare occasions, our clients are the first to know.
Part of that accountability includes how we work within Metke Remodeling. We value Teamwork, the ability to discuss solutions, accept new ideas, and to share resources from one job to another. There are no "My" projects, only "Our" projects.
Our values, vision, and vested interest in providing the very best for our clients have served us well in the past. And we see no reason to change our culture anytime soon. We've built relationships that stand the test of time and often work with past clients on other projects. We believe it's because of what we offer and what we deliver.
Find out how we can help give you the home of your dreams, the home you deserve.